Local. Family Owned. Trusted.
Pressure Washing Grovetown, GA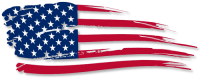 Top-Rated Grovetown Pressure Washing
At Veterans Pressure Washing, the customer always comes first. We take pride in offering the highest quality products and service in the industry.
Are you searching for pressure washing Grovetown? If so, we are glad you arrived at our page. Veterans Pressure Washing LLC is a full-service pressure washing company Grovetown. We love what we do, and we hope we get a chance to help you clean your house and property. power washing Grovetown is our passion. We are a family-owned business that values good old fashioned customer service. We care about the relationships we have with our customers and we want our customers to be 100% satisfied with our work. We listen to what is needed of us, then we deliver on time and on budget. Because we are also a veteran-owned company we have values and traits that you can count on such as integrity, loyalty, and a strong work ethic. We will be proud to serve you in all your cleaning needs, just the way we were proud to serve our country. We hope you'll give us a chance and see what we're made of!
Grovetown Georgia is near and dear to our hearts. This family-friendly city has great local restaurants and a charming downtown. The local Grovetown Museum is filled with artifacts and documents dating back to the founding of the city's namesake, the Old Grove Baptist Church, built-in 1808. And when it comes to the residents of Grovetown, well we're not sure we've ever come across a community so caring. We are grateful we can play our part by keeping the houses and properties of the residents clean and beautiful. We've spent the last few years earning customers in the area, and we hope you'll give us a chance, too! It would be our honor to help you with your cleaning needs.
We are the Roof Cleaning, House Washing, and Concrete Cleaning Professionals
Power washing Grovetown is a service we enjoy providing to the people who live in Grovetown. We are experts in our field. This means we have the skills and training necessary to provide power washing services. Power washing is necessary to clean and maintain the exterior of your home and its surrounding property. Over time dirt, dust, and grime build up on your house. They cause ugly stains and streaks. We provide house washing Grovetown to remove that debris.
When it comes to the exterior of your home, we will use a method called soft washing. This means we use very low water pressure combined with soap that breaks down the dirt. When we use soft washing on your home we are protecting it from damage. Can other cleaning companies in your area state the same? We also provide concrete cleaning Grovetown services, deck cleaning Grovetown services, and roof cleaning Grovetown. These are all aspects of your home and property that get very dirty over time due to rain and wind, and everything else mother nature has to offer. Do not let the dirt on your home accumulate. Give Veterans Pressure Washing a call today.
Call Today for the Best Pressure Washing Company in Grovetown
Gutter cleaning services Grovetown is another one of our areas of expertise. Your gutters play an important role in protecting your home. They divert rainwater away from the siding and foundation. When it comes to gutter cleaning Grovetown we will remove all debris and ensure there are no more clogs so the gutters can do what they were meant to do. We have equipment and safety training that prevent accidents from occurring. We are also licensed and insured so you can feel at ease when you hire us. Please reach out to learn more about our gutter cleaning Grovetown services.
We want to earn your business and exceed your expectations!
Grovetown Pressure Washing
Done Right
If you're searching for Grovetown pressure washing near me, we invite you to call us for a consultation. We have proven experience in Grovetown for all things pressure washing and gutter cleaning. With our customer service and great pricing we know you'll appreciate what we have to offer. Give us a call today.