Local. Family Owned. Trusted.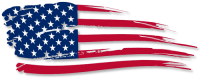 Top-Rated Augusta Roof Cleaning Services
At Veterans Pressure Washing, the customer always comes first. We take pride in offering the highest quality products and service in the industry.
House washing Augusta, GA services and roof washing Augusta, GA services can be provided by a variety of professional cleaners in the area; however, the cleaning crew from Veterans Pressure Washing LLC would like to be the cleaning company that you choose for your house washing Augusta service, your roof cleaning Augusta service, and any other type of outdoor surface cleaning project that you have to complete. We strive for 100% customer satisfaction and we welcome the chance to work on your project any time of the year!
We are the Roof Cleaning and House Washing Augusta Experts!
As dedicated and experienced house washers and roof cleaners, we have developed a strong set of skills that enables us to thoroughly rid your exterior surfaces of dirt, grime, mold, mildew, algae, pollen, insect nests, and anything else that has found its' way to your outdoor surfaces. From the top of your roof to the bottom of your home's foundation, we have the knowledge and the equipment to clean the surfaces safely and completely.
Our roof washing and roof cleaning services Augusta area involve the process of soft washing. The soft washing technique is used to protect the gentle building materials on the roof, while thoroughly cleaning the roof, too. Effective detergents are applied to the roof's surface and allowed to penetrate the accumulated dirt and grime. Once the cleanser has had a few minutes to work, we will then completely rinse the soap away using a low-pressure water treatment. The end result will be a beautifully clean roof that has an improved appearance and is healthier, too.
Searching for House Washing or Augusta Roof Cleaning Near Me?
Our house washing services Augusta area are very similar to the roof washing procedures. For example, vinyl siding is a building material that works very well with the soft washing process, too. Our experts understand which form of exterior cleaning to use, depending on the various building materials that we are cleaning. Pressure washing services are perfect for a variety of materials, such as brick, stucco, wood, stone, and many other building materials, too.
The residents around Augusta have access to many fun and interesting things to do around the region. If you are a fan of golf, then you will be pleased to learn that there are plenty of golf courses around the area to explore. Additionally, you will be pleased when the annual Masters Golf Tournament is held here in early April. Other local venues that are interesting include the Augusta Museum of History, the Morris Museum of Art, and the Augusta Riverwalk, which offers scenic views of the Savannah River. The city also offers a wealth of intriguing restaurants and shopping establishments to enjoy.
We want to earn your business and exceed your expectations!
Augusta House Washing Done Right
If you are a homeowner or a business property owner in the region, and you have been searching for Augusta house washing near me or Augusta roof cleaning near me, then please contact a representative from Veterans Pressure Washing LLC at your earliest convenience. We are a proud veteran-owned and locally-owned company. All of our team members work diligently, safely, and tirelessly, in order to provide the best customer service for our residential and for our commercial customers. We are available all throughout the year and we look forward to hearing from you anytime!