Local. Veteran Owned. Trusted.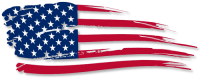 At Veterans Pressure Washing, the customer always comes first. We take pride in offering the highest quality products and service in the industry.
Have you noticed dark streaks along the exterior walls of your home? Or perhaps areas of green algae, excessive dirt, pollen, or some other substance that doesn't belong there?
If you are a homeowner who wishes to have the exterior of your home cleaned by a dedicated, reliable group of professionals, then please contact Veterans Pressure Washing company today.
We offer complete pressure washing services for all types of building materials including vinyl, wood, brick, stucco, stone, and all other surfaces.
Veterans Pressure Washing offers the best solution possible for all of your house washing needs. We strive to provide superior services to all of our customers because we know how important your home is to you and we strive to become your personal pressure washing company for all of your exterior cleaning projects.
Your home is meant to be your safe place, your sanctuary, and our goal is to help you maintain and improve the environment around you.
We are the House Washing Professional!
Professionals recommend that homeowners should have the exterior parts of their home cleaned about every year or two. Not only is it important to maintain the curb appeal of your property but by cleaning your outdoor areas regularly you are able to remove environmental hazards that may cause harm to you, your family, your pets, and your visitors.
Pressure washing the sides of your home will remove contaminants such as; dirt, pollen, algae, mold, mildew, and anything else that can be harmful if left unattended for long periods of time. Additionally, pressure washing processes can remove streaks of red clay from the sides of your home which is often a nuisance that we deal with here in the CSRA.
If you would like to learn more about the house washing services that we provide then please contact the team from Veterans Pressure Washing today!
We always offer free estimates for potential projects and we feel that our services can provide superior results for any homeowner. We look forward to hearing from you anytime!
We want to earn your business and exceed your expectations!
Our team of professionals works relentlessly with one goal in mind. That is to exceed your expectations and help transform your home or business to a breathtaking level.