Local. Family Owned. Trusted.
Pressure Washing Aiken, SC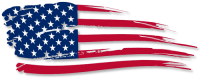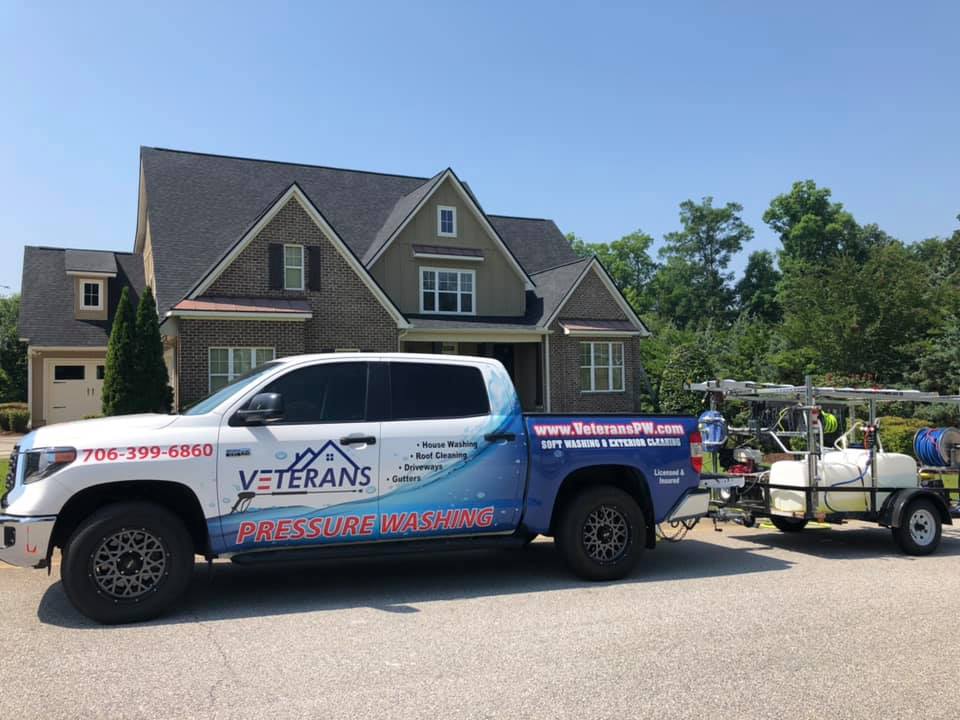 Top-Rated Pressure Washing in Aiken
At Veterans Pressure Washing, the customer always comes first. We take pride in offering the highest quality products and service in the industry.
If you have been searching for pressure washing Aiken companies or gutter cleaning services, then look no further than our company, Veterans Pressure Washing LLC. We are one of the best family owned, Veteran owned, pressure washing company Aiken has to offer, and we have many exterior cleaning services that may be of interest to you.
As a full-service power washing company, we offer professional services for house washing, deck cleaning, roof cleaning, gutter cleaning, and concrete cleaning. We have the knowledge, the skills, and the equipment needed to rid your residential or commercial property of dirt, grime, mold, mildew, insect nests, and any other unattractive, and potential harmful, substance that has developed along your exterior surfaces. Don't only focus on house washing when you're thinking about hiring a power and pressure washing company. Deck cleaning, roof cleaning, and concrete cleaning in Aiken are all equally important to keeping your property safe and looking beautiful.
As an Aiken resident or employer, we believe that most people probably have an appreciation for the natural beauty that is all around our area. Our team members will do everything that we can to help improve the appearance, and the cleanliness, of your immediate surroundings, with our expert training in pressure washing Aiken, in gutter cleaning services Aiken, and with cleaning all types of exterior, hard-surfaced cleaning projects. We can also do concrete cleaning in Aiken to help brighten up not only your property but also the area around your property.
We are the Roof Cleaning, House Washing, and Concrete Cleaning Professionals
Our team members are equipped with industry-specific machinery, effective and environmentally friendly cleansers, and some of the best pressure washing training and techniques in the area. We work methodically and carefully, in order to clean exterior surfaces thoroughly, and we have the skills to clean from the top of your roof to the very edge of your driveway. There is no project that is too small or too big for us to handle.
Call Today for the Best Power Washing and Pressure Washing Company in Aiken
Veterans Pressure Washing is a fully licensed and insured company. We want you to rest easy knowing that we will take care of your property as if it were one of our own places. We always strive for 100% customer satisfaction with every project that we are granted. If you have been looking for pressure washing near me, and you would like to learn more about our superior workmanship, then please contact Veterans Pressure Washing LLC today. We look forward to hearing from you at any time of the year! We can't wait to help with any of your pressure washing, gutter cleaning, or house washing in Aiken.
We want to earn your business and exceed your expectations!
Aiken Pressure Washing
Done Right
Our team of professionals works relentlessly with one goal in mind. That is to exceed your expectations and help transform your home or business to a breathtaking level. Call us today if you are in need of pressure washing, gutter cleaning, deck cleaning, house washing, or roof cleaning in Aiken!