Local. Veteran Owned. Trusted.
Pressure Washing in Augusta, GA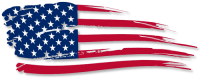 Top Rated Pressure Washing in Augusta, GA
At Veterans Pressure Washing, the customer always comes first. We take pride in offering the highest quality products and service in the industry.
Pressure washing the exterior surfaces of your property is one of the quickest, easiest things that you can do as a homeowner, business owner, or property manager, to maintain an attractive appearance of your place and help to prolong the life expectancy of your building materials. Most professionals recommend that hard-surfaced areas of your property should be cleaned about every year or two.

Maintaining a regular schedule for cleaning these outdoor areas will ensure that no project grows out of control between regular cleanings and that you are doing everything you can to ensure a safe, healthy outdoor environment around your home or business.

The team of professionals from Veterans Pressure Washing company are thoroughly trained in all aspects of pressure washing procedures, techniques, and equipment. We have acquired advanced training in the best practices of pressure washing and safety protocols, so we can provide our customers with pressure washing services that are beneficial, pleasing, and safe for you, your property, and our employees, as well.

With these superior results that we offer, you can expect a high return for improved curb appeal of your property, an improved healthy environment for you to live in or work in, and a sense of knowing that you are providing your building supplies with the best care possible. Studies show that regularly maintaining and caring for your building materials helps to improve their longevity and their function, too.

Veterans Pressure Washing technicians use professional-grade cleaners and pressure washing equipment for each of our projects. We know when to use pressure washing techniques, as well as soft washing techniques, that are most beneficial for your particular project. With our experience and training, you can count on us to care for your home or business as if it were one of our properties.

If you have pressure washing projects on your list of things to do, then please contact Veterans Pressure Washing group for assistance. We always aim for 100% customer satisfaction, and we would be happy to help you anytime!
We want to earn your business and exceed your expectations!
Pressure Washing Done Right
Our team of professionals works relentlessly with one goal in mind. That is to exceed your expectations and help transform your home or business to a breathtaking level.