Local. Family Owned. Trusted.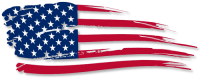 Top Rated Concrete Cleaning
At Veterans Pressure Washing, the customer always comes first. We take pride in offering the highest quality products and service in the industry.
The concrete areas around your home or business can quickly become dirty, especially with heavy foot traffic, elements of the weather, and other outdoor exposures. The professionals from Veterans Pressure Washing offer concrete cleaning services that will improve the appearance of your outdoor concrete, help to maintain your property's value, and prolong the integrity of your building materials, as well.
You will be amazed at the transformation that can occur with one of our concrete cleaning services. Additionally, our cleaning services aid in providing a welcoming, crisp appearance for your home, and an inviting, professional appearance for your business. Our driveway cleaning service is convenient, quick, and efficient. We guarantee the results!

Pressure washing concrete areas, such as walkways, driveways, patios, etc., can add great beauty and cleanliness to any property.
The talented team from Veterans Pressure Washing have the advanced training and the skills required to rid your concrete areas of dirt, grime, oil, grease, mold, mildew, moss, and any other substance that has accumulated along the concrete's surface. Cleaning these areas will not only improve the appearance of the concrete, but will also improve the safety of these areas, as well.
Professionals recommend that property owners have their concrete areas cleaned on a regular basis, or when an excessive amount of unwanted substances has developed on the concrete surface. The technicians from Veterans Pressure Washing work methodically and diligently to ensure that we thoroughly clean every inch of a concrete surface, as well as a stone surface or brick pavers, too.
We know how much your home or business means to you and we will do everything we can to provide you with results that are pleasing and practical every single time. We work with professional pressure washing machines and with cleansers that are safe for all of your surroundings, yet effective enough to get the job done completely.
If you have concrete areas on your property that you would like to have cleaned by a group of qualified, hardworking professionals, then please contact Veterans Pressure Washing company today! We look forward to working on your next concrete cleaning project anytime!
We want to earn your business and exceed your expectations!
Concrete Cleaning Done Right
Our team of professionals works relentlessly with one goal in mind. That is to exceed your expectations and help transform your home or business to a breathtaking level.