Local. Family Owned. Trusted.
Pressure Washing Augusta, GA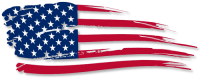 Top Rated Pressure Washing Augusta Georgia
At Veterans Pressure Washing, the customer always comes first. We take pride in offering the highest quality products and service in the industry.
Augusta, Georgia is a thriving town, close to the GA/SC border. It is well-known for having one of the most famous and beautiful golf courses in the world, the Augusta National Golf Club. Approximately 202,000 people call Augusta their home, and residents can enjoy the area's southern charm, southern foods, rich history, nature preserves, and the welcoming Augusta Riverwalk, too. As a property owner in the area, you know that maintaining your property can be a full-time job; however, the professionals from Veterans Pressure Washing would like to help you by offering our expert pressure washing Augusta and exterior cleaning services to you. We want to be your pressure washing company in Augusta.
Veterans Pressure Washing is a family-owned, Veteran owned, pressure washing company. We specialize in helping our neighbors care for the exterior surfaces of their property. Some of the services that we offer include; roof cleaning, gutter cleaning, house washing, deck cleaning Augusta, and power washing concrete cleaning, too. We know that your home or business is a big investment for you, and our goal is to help you care, carefully and diligently, for your investment. Whether you are looking for a single service, such as our gutter cleaning Augusta services, or multiple cleaning services, then we have the equipment and the skills needed to take care of all of your work. There is no project that is too small or too big for us to handle. Call us today if you are looking for power washing in Augusta, GA.
We are the Gutter Cleaning, House Washing, and Deck Cleaning Professionals
We are a fully licensed and certified company, so you can rest easy knowing that we know the processes needed to provide superior results, and we are invested in making sure that you are happy with the end of the project. As you begin your search for a "pressure washing near me Augusta", please look no further than Veterans Pressure Washing group. We guarantee that you will be happy with the work that we can provide whether it be power washing, gutter cleaning services, or concrete cleaning in Augusta. 
Call Today for the Highest Rated Pressure Washing Company in Augusta
For all of your residential and commercial Augusta, GA pressure washing projects, contact a representative from Veterans Pressure Washing today to learn more about scheduling and to learn about our free estimates. We look forward to working with you any time of the year for all of your pressure washing Augusta, GA needs!
We want to earn your business and exceed your expectations!
Augusta Pressure Washing
Done Right
Our team of professionals works relentlessly with one goal in mind. That is to exceed your expectations and help transform your home or business to a breathtaking level. Call us today if you are in need of pressure washing, gutter cleaning, deck cleaning, house washing, or roof cleaning in North Augusta!